A Minecraft Server with a Story
join.bloom-mc.ml
OUR SERVER
Some of our features.
---
We're fast, like sonic
Our servers are so blazing fast, even Sonic can't keep up, amazing, right?!
Great Community
We've got an amazing community, it's always fun on our server!
Always online
Our server has a 99.9% Uptime, so you'll be playing whenever you want!
Amazing events
We've got some super fun events in store for you, it's amazing, seriously, the best!
Robust Plugins
We've created some custom plugins for our server including some of the best plugins out there, they're amazing, you'll like them!
Crossplay
We support both Java and Bedrock players so everyone can join in!
GAMEMODES
Stuff and things you can do on our server
---
SURVIVAL
The classive Minecraft experience with a few extra features like /sethome & /tpa (Teleport). Enjoy the pure vanila Minecraft experience with your friends and meet new people along the way.
ONEBLOCK
A world where you start off with Oneblock and only basic tools. Your job? Survive and start living Minecraft all from this infinite oneblock
CREATIVE
Want to create whatever your imagination desires without limits? Well now you can on our Creative server. Claim a spot on the server and name it your own, make whatever you wish till your heart falls.
VOTE FOR OUR SERVER
Vote for some really amazing rewards
---
Please note that sometimes rewards can take up to 10 minutes to receive, if you don't receive any rewards, please contact a staff member.
THE OWNERS
The rulers of this fine tavern
---
White_Mom_Karen
Owner | They/Them
Aquamoradius
Owner | She/Her
OUR STAFF
The staff members of our server
---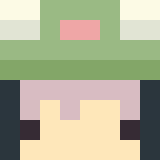 Stephanoobli
Minecraft Moderator | She/Her
H0neyLlama
Minecraft Moderator | He/Him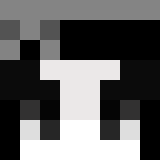 Swagalor
Discord Moderator | She/Her
Mannybot06
Discord Moderator
Star_Skye4497
Discord Moderator | She/Her They/Them